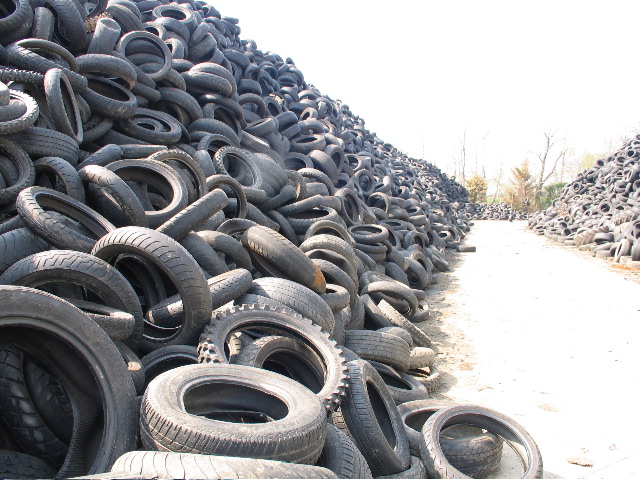 The rammed earth walls are the 'backbone' of the house. They not only form an essential part of the structure, but also act as the main heating and cooling system. Their mass acts as a thermal battery – a giant storage heater.
Earthship Rammed Earth Tyre Walls Clip
Earth is beaten into each tyre using a sledge hammer. One person feeds earth from buckets and another rams.  The clip above shows Jon in action on the Brittany Groundhouse Wall.  We had a sound system found in a skip pumping out tunes…
Half an hour later, the 140 kilo 'brick' is finished, and several weeks later the over- engineered-steel-belted-rubbercased-rammed-earth-wall!
With some 150 tonnes of rammed earth going into the tyre formers, the result is a wall which is indestructible.  The rammed earth is enclosed in 100mm of underground insulation which acts as a 'blanket' enabling the walls to act as the giant storage heaters.
We chose foamglas as the main underground insulation.  Although expensive, this board insulation is made from 80% recycled glass and is stable indefinitely.  Damp proofing was with visqueen ecomembrane, providing a permanent 0.5mm barrier around the entire walls and under the floors.